For information and/or to register for the 2022 Macdonald Minor Ball Association's Baseball and Softball programs, please visit: www.macdonaldminorball.ca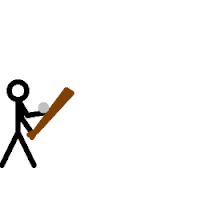 _________________________________________________________________
For La Salle Residents that registered for the 2022 Macdonald Minor Ball Association's Baseball and Softball Programs:
La Salle Residents must pay a $60/family Sports Patronage Fee. If you have inadvertently paid the 2022 Patronage Fee more than once, the Over-Payment will be promptly refunded.
La Salle Residents must provide a $300 Volunteer Bond to be returned after volunteering or you can opt out with a $200 payment to the Caisse Community Centre during registration. All activity / event dates and options are provided in a link during registration.
Caisse Community Centre activity / event dates can also be viewed here:
_____________________________________________________________________
Macdonald Minor Ball Association Board Members
Stephen Ceslak
President
president@macdonaldminorball.ca
Jeff Johnson
Treasurer
treasurer@macdonaldminorball.ca
Kim Turner
Secretary
admin@macdonaldminorball.ca
Renee McMillan
Media Manager
Renee@macdonaldminorball.ca
Tyler Russell
Diamond Scheduler - Member-at-Large
info@macdonaldminorball.ca
Bobbi-Jo Guffei
Macdonald Softball Representative
softball@macdonaldminorball.ca
Tyler Wrixon
La Salle Representative / Learn to Play Co-ordinator
lasallerep@macdonaldminorball.ca
Kari McFarlane
Oakbluff Ball Representative
Ball@obrc.ca
Michelle Havixbeck
Sanford / Brunkild Ball Representative
sanfordrep@macdonaldminorball.ca
Mel Dupasquier
Starbuck Ball Representative
starbuckrep@macdonaldminorball.ca
Morgan Secord
Fundraising
fundraising@macdonaldminorball.ca